Hi Prepperinas!!! About a week ago I got the Vera Bradley All In One Wristlet from their Summer Sale! I love it and decided to make a review about it!
The Vera Bradley Strap Wallet
Was: $49
Sale: $24.50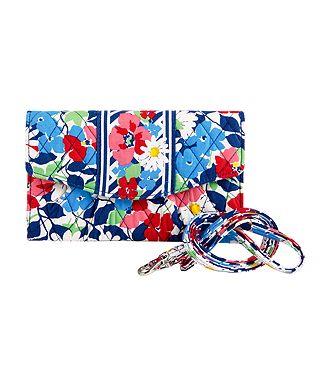 This wallet is so cute! The Summer Cottage print is so cute and the strap is so useful! This wallet has tons of space on the inside as well as the in the two zip pockets on the outside on the back which are really useful for your phone. It also has a magnetic closure on the flap! The Vera Bradley Strap Wallet is definitely very cute and worth the price! You can buy it at www.VeraBradley.com!
Those were my thoughts on The Vera Bradley Strap Wallet! I hope you liked it and it helped you make a decision on whether or not to buy it!
Love and Stay Preppy,
Eva