Hi Prepperinas! As
Lilly Pulitzer Summer 2014
was released I have decided once again to share my favorites! Summer 2014 features classic Lilly Pulitzer silhouettes in bright and beautiful prints. In this collection we also see some of our favorite prints such as Let's Cha Cha and Tusk In Sun in different colors. Let's Cha Cha is in Spa Blue and Tusk In Sun is in Bright Navy.
1.
Little Delia Dress in Resort White She She Shells
Price: $78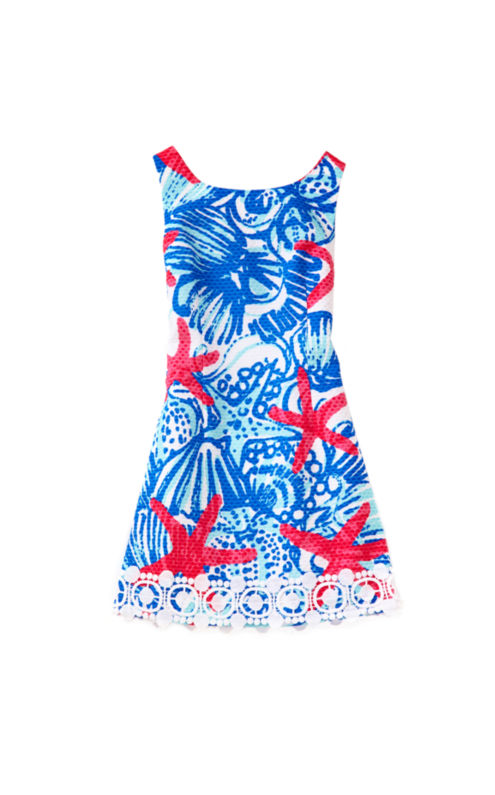 This dress is absolutely adorable! I love it from the bright and fun print to the edging of lace at the bottom of the hem that really helps this dress to be as cute as it is! This dress also has a flattering neckline and a nice cut. I really like the fabric they chose to make this one out of!
Price: $298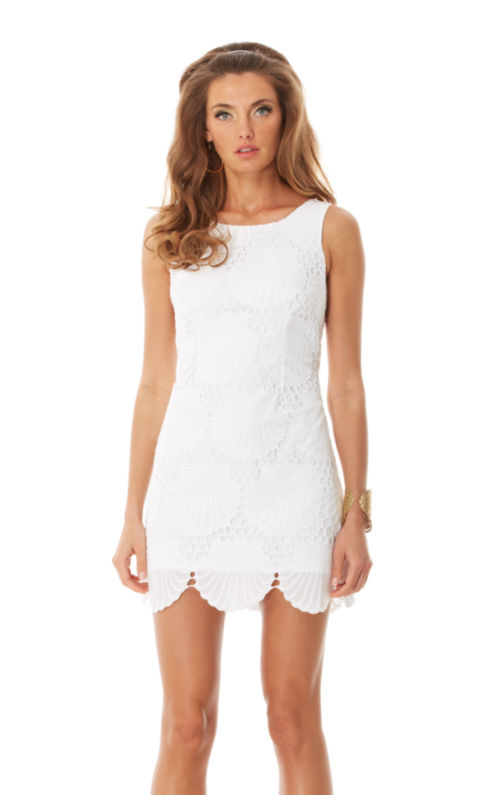 The lace on this dress is one of the cutest laces I have ever seen! It's a little hard to see in the white version of this dress in the picture but there are seashells in the lace. They call this dress scallop hem for a reason besides there's a scallop there! Here's the dress in True Navy Jumbo Sea Eyelet so you can see the shells better.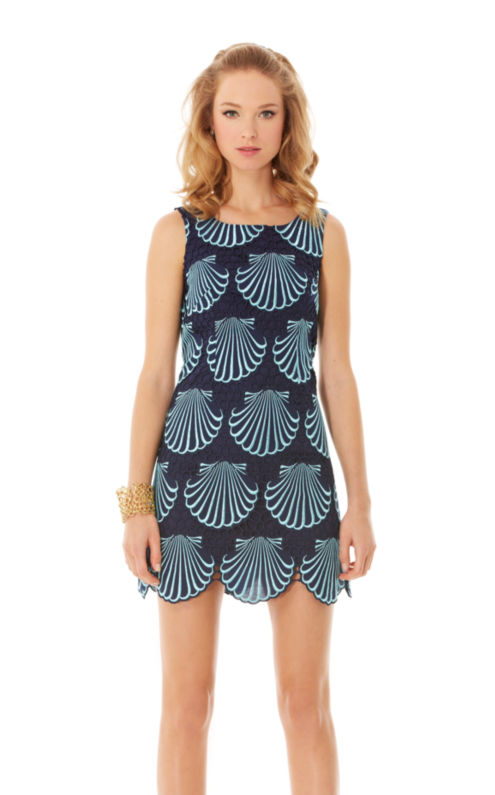 Price: $98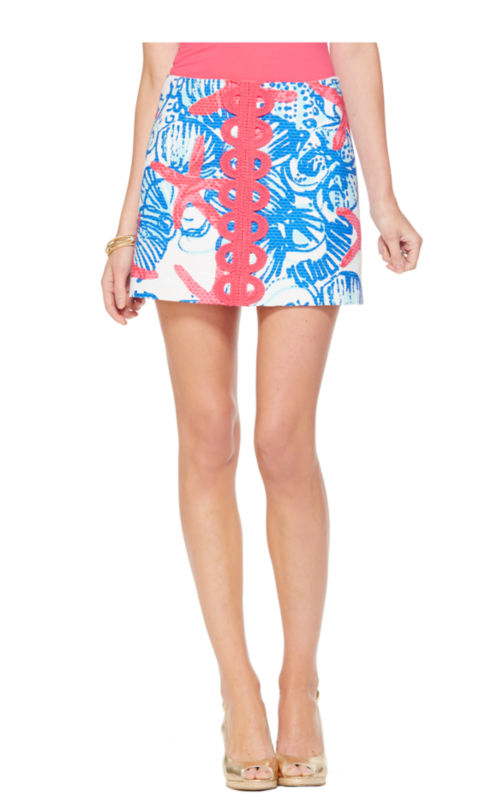 This skirt is just fantastic with it's cute scallop detail down the center. I really like this skirt in the She She Shells print and I definitely think it's a very versatile skirt that could be worn to multiple events!
Price: $278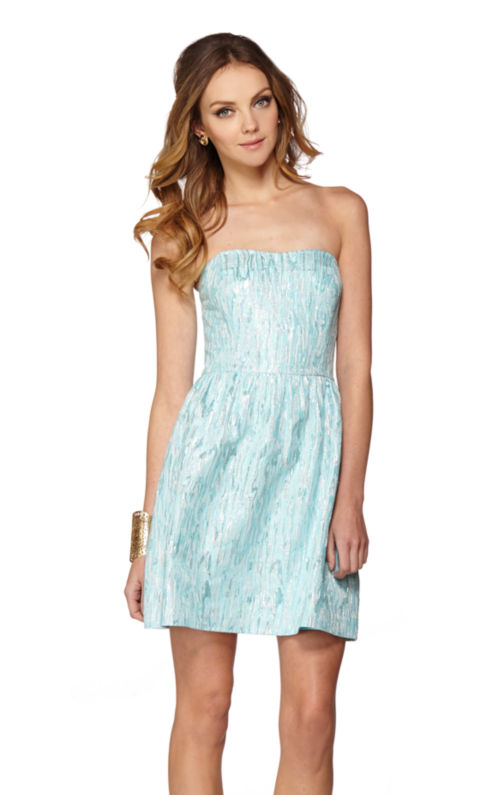 I think it's very clear at this point that I'm in love with the Payton Dress! I've featured it in my Lilly Pulitzer favorites before but I just absolutely adore this dress! The silhouette is beautiful and the cut is very flattering! This version of the dress is in a gorgeous Spa Blue metallic jacquard!
I really like all these items and I hope you do too! If you haven't checked out the new Lilly Pulitzer Summer 2014 collection go check it out!
Love and Stay Preppy,
Eva